Welcome to
Piano Lessons in Cardiff via video call
Kath Thorne-Thomas
Professional piano lessons for all ages, across Cardiff, South Wales and online.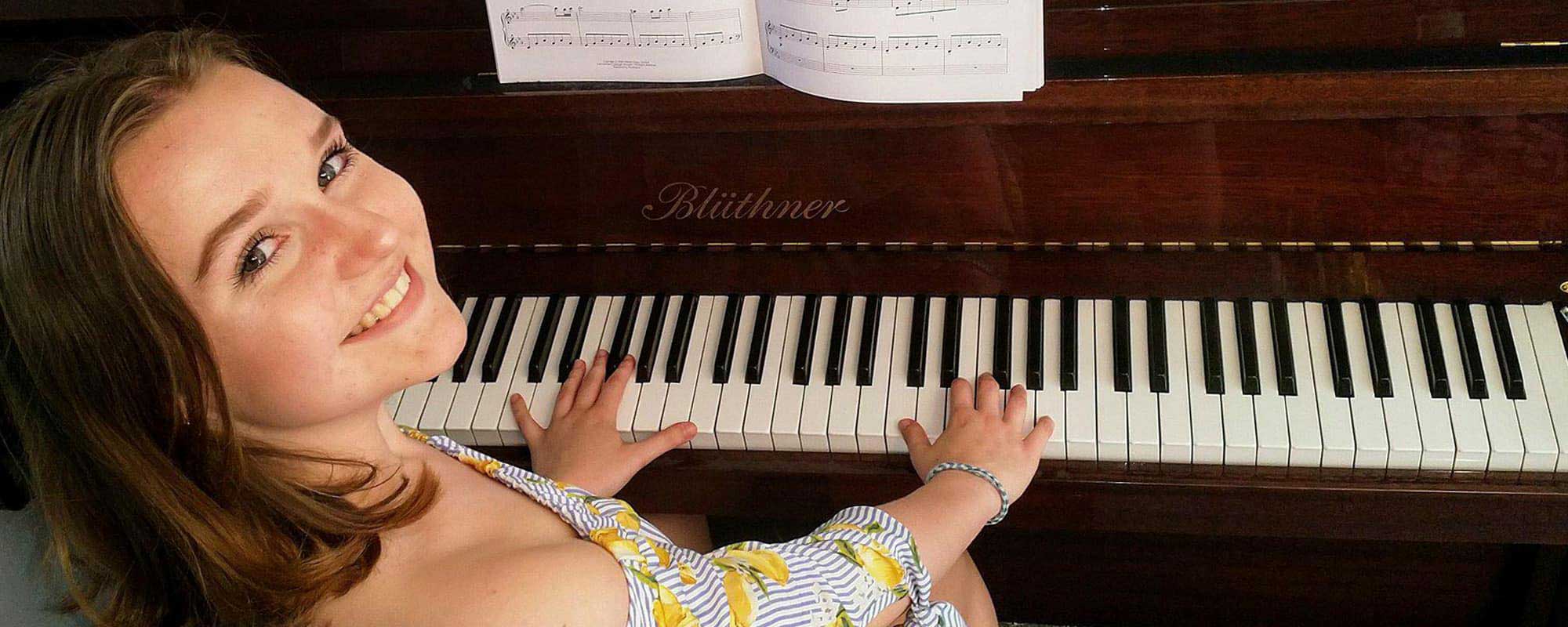 I am an experienced piano teacher who is passionate about teaching piano to children as well as adults.
My piano lessons cater for all abilities ranging from early beginners to grade 8 and beyond. I can teach in a variety of musical styles and lessons are planned to suit the individual's needs. I am also a member of the Incorporated Society of Musicians (ISM), the UK's professional body for musicians.
Online video lessons are currently available.
Testimonials
"Kath taught me piano for six years. She was a patient teacher who made lessons fun. Her passion for music and teaching always shone through."
Dominic, Previous Student
"I had been looking for a piano tutor for a few months and Kath had been mentioned highly by some local residents nearby where I live. Wilson started about 6 months ago and his progress is far better than expected."
Simon W, Parent of Current Student, Wilson
"I am an adult beginner and started lessons with Kath in February 2018 and will be soon taking my Grade 1 exam. I love her motivation. She inspires me and above all I love how she conducts the lessons, really."
Linda, Current Adult Learner
"We are very grateful to Kath, who has supported our daughter's exciting journey into the world of music for the last 8 years. Helpful, friendly, with humour and thoughtfulness, Kath has made learning and developing piano skills, as well as fast progression and successful achievement of grades, a special and enjoyable experience."
Matthews family
Read more testimonials